The Tahar Family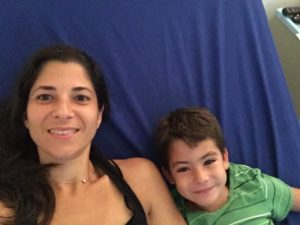 Little Explorers School has nice facilities, a well-kept garden, and a joyful playground.
Every morning the staff smiling at you, once you enter the gate. They let the little ones feel welcomed, loved and very special, noticing whether they are wearing a new shirt, football jersey, dress or shoes. You can see children walk in line, happily singing all the way to class, instead of a noisy ringing bell.
In Little Explorers School one can find practical life studies, integrated with the Montessori principles.
Every activity supports an aspect of a child's development. The children enjoy experiments and hands-on learning, in order to discover and explore knowledge of the world, the environment and nature.
The school provides a large variety of materials, using natural quality wood ones, for developing literacy and mathematical understanding, sensory perception, and languages skills in English & French. The fabulous library in school helps to increase enthusiasm for learning, by reading and watching movies about geography, animals and history.
The professional Montessori certified teachers approach behavior challenges differently. Instead of commanding the children, they ask leading questions, give choices, or let them to take part in the decisions or solutions. By using this approach, the teachers succeed to get into their mind and gain their cooperation with a lifted mood. In addition, the teachers put efforts in developing concentration, coordination, and offer opportunities to gain independence in daily tasks. They help to build up trust and confidence in themselves, their world and abilities. The Montessori perception gives freedom to explore and to learn from their own experience even encourages it, as long as it safe.
Safety obviously goes without saying. There are very strict rules, always being careful and taking extra precautions. Labeled and isolated facilities, when something might happen. Gives extra care with food allergies, and has an available nurse service during school time.
I commend this school also for teaching good values, and social skills as well. The children have been shown how to be kind, thoughtful and respectful to the different and other, especially in an international cultural environment this school has.
The children can enjoy After School Program includes Taekwondo, Soccer, Zumba, music, arts & crafts, homework, swimming and tasting. The kids are so enthusiastic, they want to stay in school and continue playing when pickup time arrives.
Looking back, I made the right decision to leave my child in that school, I just couldn't ask for more!
Dana Ravid,
Eitan's Mum
2018-01-24T23:27:46+00:00
https://littleexplorersmontessori.com/site/testimonials/the-tahal-family/